It's truly remarkable to witness how an increasing number of universities are undertaking large-scale data enrichment efforts for their alumni and constituent records within a short span of time. As someone who has been involved in this field for over two decades, I can attest that this level of activity is unprecedented. While some may attribute this to the rise in CRM conversions, there is undoubtedly more to it than meets the eye.
It is evident that many fundraisers recognize that having cutting-edge technology alone is not sufficient to accomplish their objectives. Even the best CRM software will fall short without high-quality alumni data to support their efforts. It's not uncommon for institutions to spend hundreds of thousands of dollars on their CRM systems, but only allocate a fraction of that amount to data management.
The reality is, this approach won't suffice if you have significant campaign aspirations, whether it's a 50 or 100-million-dollar goal or something even more ambitious, such as a 2-billion-dollar campaign. However, we've had the opportunity to partner with over 20 of the most prestigious universities in the past eight months to assist them in revamping their data management procedures and creating a maintenance plan that will serve them well for years to come. Now, they can rest easy knowing that their data is of the same caliber as the state-of-the-art CRM systems they've invested in.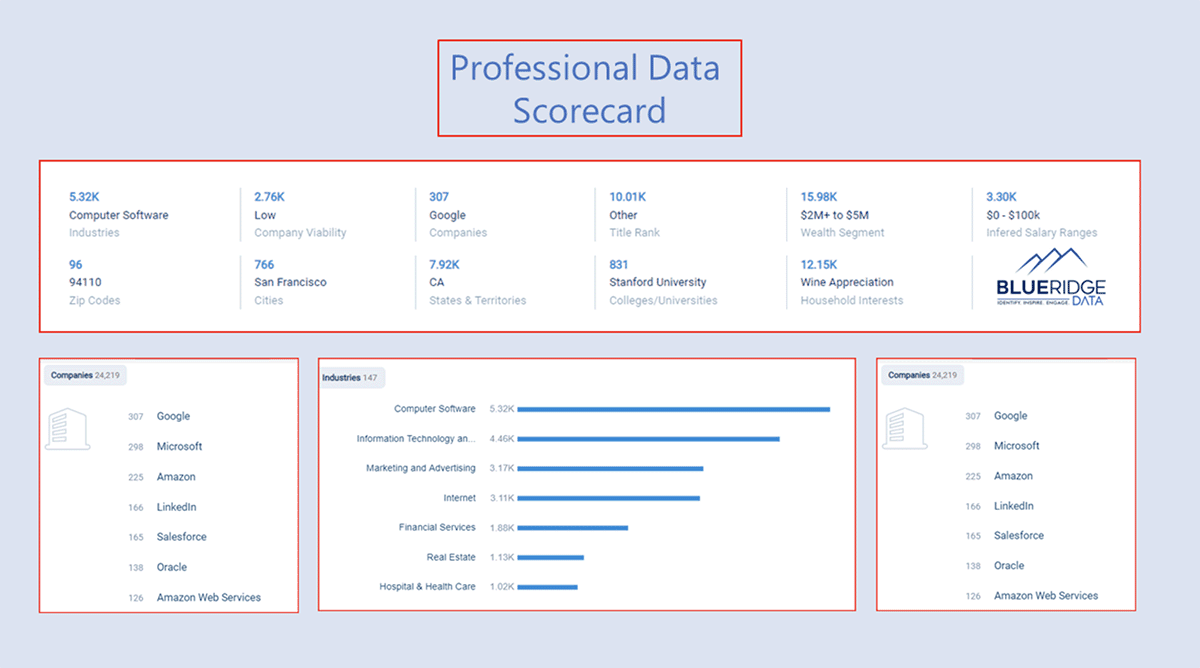 Imagine being able to have a 360-degree view of your alum's professional profile instantly. The single most important piece of information you collect on alumni is professional information like their current employer, title, work email, cell phone, LinkedIn profile, etc. We call it "Pro-data". We'd like to open that window to your alumni with our Pro-data Scorecard.
The Pro-data Scorecard is NO COST and will show you how many of your existing alumni records contain an accurate employer and how many additional employer names BRD can add.
We do a deep-dive into the professional data with things like work history, income, cell, business email, industry, LinkedIn URLs, plus more. We'll then review the results and make recommendations.
To start a conversation about processing your Scorecard for your file, reach out by emailing Bob Sands, [email protected] or or simply click the button below: