Advancement Solutions
At BlueRidge Data, we help you engage donors with a suite of data and technology solutions that enables you to broaden your philanthropic reach. From basic bio updates to adding the highest quality professional data available in the industry, our offerings include real-time alerts of constituent changes, wealth, and news events. We've also created BRD CryptoGifts, our simple yet tech-sophisticated donor page plug-in, that instantly gives you the ability to receive crypto-currencies within your current giving page. Finally, we specialize in maximizing the yield on employer matching gifts with our Matching Gift Manager which captures every employer matching eligible donation regardless of where the gift is donated – offline or online. In short, BRD has you covered.
Advancement > Crypto Giving
Opportunity to tap into the rapidly growing Crypto ecosystem with younger, affluent, high affinity donors. Buildout, design, and integration of custom branded Cryptocurrency giving page. Allows for acceptance of major Cryptocurrencies. We utilize Mint Werx's newly launched DonorFi™ technology, CryptoGift will integrate seamlessly into existing websites and giving pages, providing an easy way for donors to donate cryptocurrency.
The fully managed service employs custom processes for end-to-end settlement of donor transactions, simplifying the ability to accept crypto donations and eliminating the need for donors to liquidate their cryptocurrency before donating. 
According to the IRS (IRS Notice 2014-21), Cryptocurrency donations are generally treated as property and, similar to real estate or stock donations, when cryptocurrency is donated to charitable organizations the donor may not recognize income, gain or loss from the donation. As a result, donors may realize incentives to give crypto currency, while universities and nonprofits can maximize the benefits of receiving higher gross donations.
Highlights include:
Managed Crypto wallet and auto settlement to USD for deposit.
Assist with building integration into University Online Engagement/Giving Page platforms (Anthology/iModules, NetCommunity, HubSpot, CustomDonations, GiveGab, etc.)
Assist with building integration into University CRM/Donation Management platform (Blackbaud, Salesforce, Ellucian, etc.)
Automatically sends University branded tax donation receipt to donor.
Build and manage custom reporting dashboard for compliance purposes.
Includes tools for necessary tax forms, cash and crypto reconciliations, NAV reporting, and custom bespoke reporting.
Integrates with existing University branded Online Engagement/Giving Form.
Can use our custom giving form, QuickGift*, which provides donors with 18+ other forms of payment to accommodate split transactions – including Visa, MasterCard, Amex, Discover, Apple Pay, Google Pay, PayPal and Venmo payments.
Built into current gift flow vs. taking you to "other ways to give"
Supports:

Employer Matching Gifts (optional: uses BRD's Matching Gift Manager)
Recurring Gifts (included)
Multiple Designations (included)
QuickGift is a turnkey NextGen online giving solution that delivers customizable and fully branded giving forms that embed directly in your website in minutes. In partnership with Custom Donations, it provides a powerful yet easy-to-use form builder that can launch branded forms in minutes. In addition to supporting Web3 cryptocurrency donations right on your main gift form, you beneft from 20+ payment options including Visa, MasterCard, Amex, Discover, Apple Pay, Google Pay, ACH, PayPal, Venmo, and in-person swipe/chip machines in a turnkey solution.
Forms embed directly in your website and are independent of engagement or CRM platforms. Data integrates with most-used Advancement CRMs, includes Matching Gifts and add-ons for BRD suite of solutions. Build an effective recurring giving program with our unending recurring options and one-click gift upgrades. Better engage young alumni with extremely streamlined donor-flows and modern payment methods.
QuickGift is especially effective for Direct Mail campaigns. When coming from direct mail, text message, mobile app, or email, our system can identify both the donor and the appeal that led to their gift, without needing to collect any personal information on the form. We help provide for a more cohesive donation experience by allowing donors to see personalized suggested giving amounts so they are seeing a consistent ask across all mediums. Custom Donations is simplifying giving for both your team and your donors.
Advancement > Matching Gifts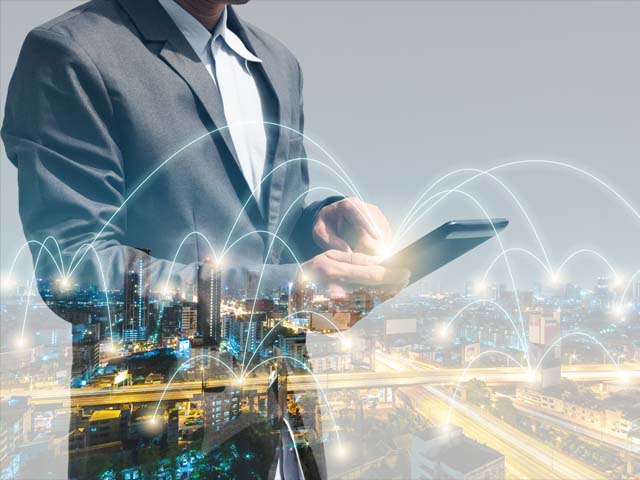 Our premium matching gift solution which maximizes the yield of matching gifts by identifying eligible donations, motivating donors to apply for them, understanding where the gift is in process, when to expect the disbursement and where is coming from (3rd-party or direct from a company) and finally making easier to post them in the gift processing system.
Features include:
Integration with the most popular Advancement CRM's and their gift processing modules, such as Ellucian, Blackbaud, Salesforce
Includes BRD EmployerConnect, which updates individual donor's constituent's Employment data including integration into common Advancement Platform CRMs such as Ellucian, Blackbaud and Salesforce.
Updates/adds current employment data of donors real-time – as they make their gifts – regardless of how they make them – online, offline, via social, phonathon, mobile, text, etc. This is done via an API connection using BRD's proprietary EmployerConnect data enrichment service
Automatically matches employer data info against the most popular providers of matching gift databases, such as Affinaquest (formerly HEPdata), Double-the-donation and Amply. Note: API access to the matching gift databases needs to be arranged directly with the above providers and needs to be contracted through the vendors of your choice.
Automatically engages matching gift eligible donors via email or text when they make their gifts with links to apply for their match.
Monitors progress as they apply.
Provides user-configurable dashboards, analytics, and reporting
Easy reconciliation of matching gifts back into their Advancement gift processing system, regardless of whether the disbursement comes from a third party such as Benevity, Blackbaud Yourcause, or CyberGrants.
As advancement services guru John Taylor, of John H. Taylor Consulting LLC, shared,
"Professional data is key to all of my higher ed customers from prospect research, matching gifts, and the fundraising side. BlueRidge Data not only provides current employment information and career trajectories on alumni but business emails and profiles on each of their employers!"
Advancement > Data Enrichment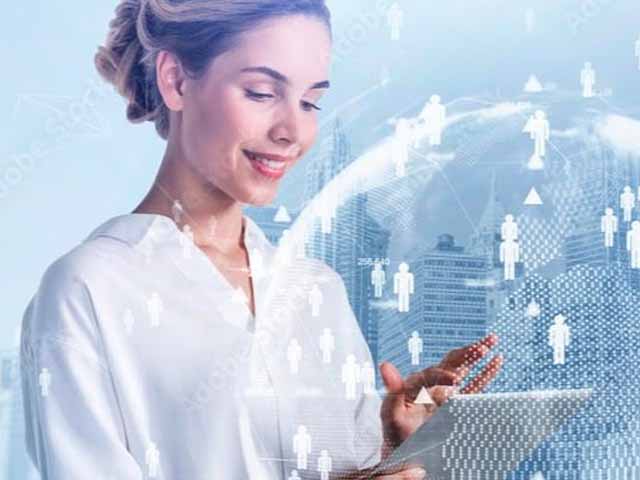 First integrated, real-time data enrichment solution in the industry that identifies, adds, changes, and maintains current professional information on your alumni and constituents. The EmployerConnect App delivers stellar professional data directly into your CRM with built in tables to validate and update employers as needed. We offer both a scheduled or real-time (via API's) update of constituent Employment data including integration into common Advancement Platform CRMs such as Ellucian, Blackbaud and Salesforce. 
Additionally, we update the "organization" tables/objects. Benefits include:
Increase your matching gift yield by identifying donors who work for companies that offer matching gifts.
Roll out your corporate giving strategy by understanding companies where Alumni work.
Identify new major gift and mid-level donors with an insight into career trajectories and Title ranks
Particularly beneficial for maximizing matching gift potential.
EmployerAppend
No other employer data provider can match BRD's EmployerAppend service with access to 100 million employment profiles – – We provide a comprehensive output of all Professional Data at the best price in the industry.
EmployerAppend includes updates, adds, changes – and, includes record validation on every constituent in your entire file
Output includes:
Current – Employer, Job Title, Start Date, Experience Description, Industry,
Past – Former Employers, Job Titles, Start/End Dates, Experience Descriptions, Industries
Other – Linked-in URL, Educational History
EmailAppend
Appending of business and/or personal email addresses. Semi-Annual and Quarterly refresh options are available options (recommended)
MobileAppend
Appending of business and/or personal mobile phone number. Semi Annual and Quarterly refresh options are available options (recommended)
National Change of Address (NCOA)
We match your constituent data family (last name only) and individual (first and last name) against the NCOA database, which is maintained by the USPS. Semi, Annual and Quarterly refresh options are available options (recommended).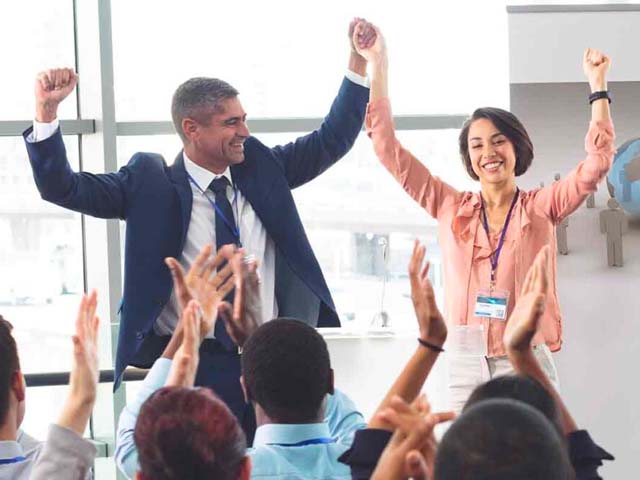 We identify/profile mid-level (5K-100K range) RisingStars, who are difficult to track and are potential major givers of the future. We update liquidity events, career changes, promotions, M&A for both public and private companies and VC funding in real time along with the best relationship mapping in the space via our cloud platform. We automatically send you email alerts when an event occurs!
The delta between annual fund and major gifts has often been insurmountable…. Not anymore! With our platform, you can quickly sort alumni and donors based on geo-location, titles, salary, net worth along with people of influence in their network. Simply put, RisingStars is the best source for wealth and corporate data on the planet!
We deliver real-time monitoring, identifying and harvesting of high-propensity wealth events and how they directly impact donors in a predictive, prescriptive and personalized way, enabling clients with AI powered solutions including data products and app based insights to track money flow.
Let's have a conversation.
John Yetman, Co-Founder
The Association for Enterprise Growth (AEG)
"Rising Stars is a game changer for us. Using the platform, we quickly uncover wealth opportunities and the relationship mapping shows us our path of least resistance. Well done BRD!"